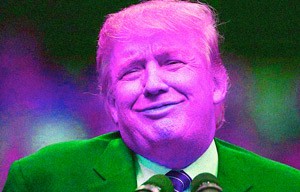 "Is Trump No More Than a Brand Bubble?" by Frederic Colier
It does not take a seer, whether Democrat, Republican, Liberal or Green, to agree that this presidential election has been, by far, one of the strangest and most dramatic campaigns witnessed since WWII, not falling too far afield from the worst trash on reality TV.
Not a day goes by without new upheavals tipping the scale from one camp to the other. It would be a mistake, however, to believe that this dubious daily swing has little to do with politics. Sex scandals, racist slurs . . .
read more HERE